The Last Liberal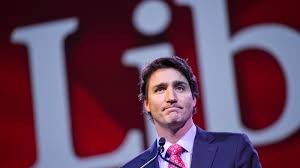 This is a slightly gratuitous picture of a man who probably isn't the last Liberal and, in fact, has likely ensured that there will be a few more in the years to come. But there are last Liberals and there are last small-l liberals...
Drama. 4m/2f
Read The Last Liberal in Word

Ottawa's Great Canadian Theatre Company (GCTC) commissioned this two act drama that looks at the ideal of an excellent public education system, and how it is currently under stress by the dark forces of anti-liberalism.

In The Last Liberal, Ron Bloom is the Education Minister and ostensibly in favour of the public system. However, two clouds arrive on the horizon that shake up his ideals: his son develops disciplinary problems that the public system cannot seem to address, and there is an election looming. If Bloom can find a way to loosen the purse strings to support the private system, his party stands to win a handful of extra swing seats…

Acting as moral foil to Bloom is his Executive Assistant, Barbara Rankin. She is passionate about the public system and attributes much of her own rise from poverty to the good - and free - schooling she received. She is prepared to do battle with her own boss, if necessary, to ensure that our (currently very threatened) status quo holds.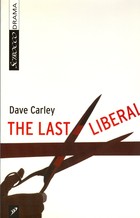 The Last Liberal, published by Scirocco in 2006.
Production Details

GCTC was established in 1975 and has carved out a national reputation for challenging and political work. The Last Liberal was first produced at that theatre in April, 2005, with the following cast and crew:

Ron Bloom – Ric Waugh
Barbara Rankin – Terry Tweed
Sara Bloom – Maureen Smith
Sam Grearson – Michael Mancini
Marc Bloom – David Coomber
Zimran Vettur – Hamza Adam

Director and dramaturge - Charles McFarland
Set, costumes and lighting by Stephen Degenstein
ASM, the voice of "Bill DeClute" and Woody's waiter – Kevin Waghorn
Richard Mahoney – Voice of the Premier
Sound Designer – Jon Carter
Assistant Director – Pat Gauthier

Selected Reviews

"… A political debate clear in the context of living characters, with all their personal problems and ambitions. This is an evening of theatre that is both thought-provoking and entertaining… One a scale of one to five The Great Canadian Theatre Company's production of The Last Liberal gets four and three-fourths." (North Country National Public Radio, New York State)

"The play is quick-paced, funny and the rapid scene changes lend immediacy and an energy to the production that makes it impossible to be lulled… The Last Liberal is too singular a tale to be universally about politics; it isn't just about what a government will do to stay in power, bur rather what a parent will do to save his son. And it is there that the play ultimately succeeds." (The Ottawa Citizen)

"… An amazingly timely look at politics in action… a play with a very good story to tell." (Variety)

Read the text of the CBC review.