A Splinter In The Heart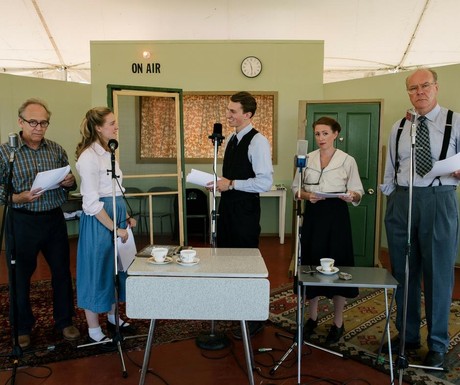 The cast of A Splinter in the Heart. From L to R: John Jarvis, Darcy Gerhart, Ben Chiasson, Caitlin Driscoll and Stuart Clow. Photo by Johnny C.Y. Lam. 
An adaptation of Al Purdy's novel A Splinter in the Heart premiered in August 2016, a commission with Festival Players of Prince Edward County. Sarah Phillips directed this production, which went on to enjoy a sold-out run with performances added at the Festival's mainstage at Rosehall Run Vineyards.
The time is the end of the First World War, and Patrick - who is the same age as the century - is struggling to find his place in the world, discovering love and confronting change. Trenton is consumed by the war effort, with 3000 men and women employed at the giant British Chemical plant just north of the town limits. Among other products, British Chemical produced half of the TNT used by the Allies in World War I.
Meanwhile, a new girl has arrived at Patrick's school and caught his eye. He spends his days swimming in the Trent, imagining where he might go, and what he might become. His lumberjack grandfather figures largely in his life, as well. And then, on Thanksgiving Day 1918 Trenton is decimated by an explosion at British Chemical - and Patrick's life is forever altered.
This little-known piece of Canadian wartime history is brought vividly to live through Purdy's imagination and a witty, sparkling and delightful adaptation in the style of an old-time radio broadcast.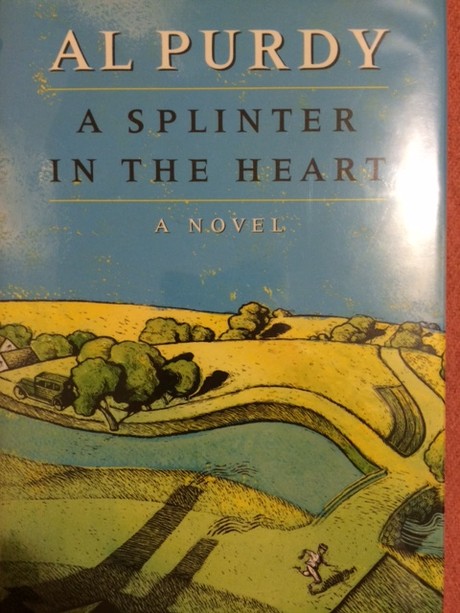 Production History:
A Splinter in the Heart opened on August 3 in a Festival Players of Prince Edward County in the Big Tent at Rosehall Run Vineyards, near Wellington in Prince Edward County. The cast and crew was as follows:
Director: Sarah Phillips
Composer/Music Director: Andrew Penner
Set Designer: John Thompson
Costume Designer: Anne Redish
Stage Manager: Rob Middleton
Musician/Foley: Tom Keenan
Cast: Ben Chiasson, Stuart Clow, Caitlin Driscoll, Darcy Gerhart and John Jarvis.