links
Alexander Street Press
Electronic play publisher of Dave's works.
www.alexanderstreetpress.com
---
Alianak, Hrant
A man of many fedoras... Hrant is a well-known actor, writer, producer, urban/e traveller, good son/husband/friend/host and bibliomaniac... His plays include Lucky Strike, The Blues and The Walls of Africa and his most recent movie is A Trip to the Island. His next movie stars my apartment in a supporting role!
www.hrantalianak.com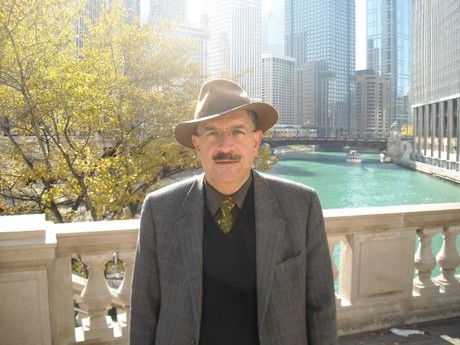 ---
Amnesty International
I've been a member for 30 years!
www.amnesty.ca
---
Art Age
Art Age - Senior Theatre Resource Center - is an organization that priveds plays, books and resource materials for older actors. Two of Dave Carley's plays are available through their catalogue: Bert, One Year Later and The Exam.
Art Age
Atwood, Margaret
Celebrated author of - among other works - The Edible Woman, which I've adapted for stage.
www.owtoad.com
---
Backbencher
The CBC series was created and written by Wendy Lill (with a few episodes by Dave, who was also series editor) and ran for two successful seasons on CBC Radio One. Backbencher is available for purchase on iTunes, and Atlantic Canada residents will soon be able to hear Season Two again.
www.cbc.ca/backbencher
---
Blyth Festival
Founded in 1975 by Anne Chislett, Keith Roulston and James Roy, The Blyth Festival has premiered over 100 new Canadian plays, including Test Drive (which was voted the #9 all-time favourite play in a recent audience survey and starred Blyth's then-Artistic Director Eric Coates). Marion de Vries is the new Artistic Director.
www.blythfestival.com
---
Canadian Civil Liberties Association
www.ccla.org
---
Carley, Gord
My brother, and author of Surviving Adversity, and Surviving Adversity: Living with Parkinson's Disease.
www.survivingadversity.com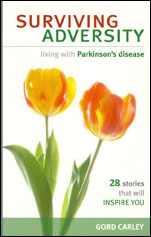 ---
Carley, Jan
Check out my sister's website for the Creative Coaching Group – their mandate is "to use creativity and a sense of humour to inspire and motivate others to live positive and authentic lives of their own design."
www.creativecoachinggroup.com
Jan Carley, delivering the keynote address to a conventon of Vancouver educators, 2010.
---
Sally Clark
Not only is she a fantastic playwright (Moo; The Trial of Judith K; Jehanne of the Witches etc.) but Sally can also paint up a storm! To see more of her work, go to her website...
www.sallyclark.ca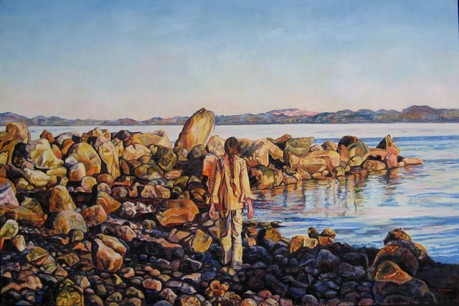 Sally Clark, Merge. 28 X 42, oil on linen canvas.
---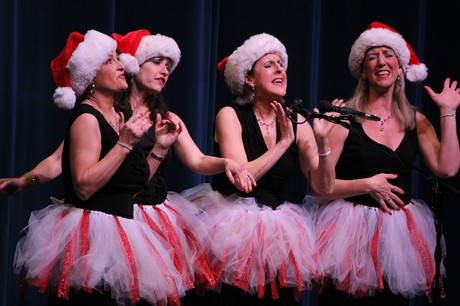 Fandango
Check out my sister's group! If you live in Vancouver, you can't miss'em around Christmas-time. Book them! Above: (Left to Right): Cammi Mackinlay, Donya Metzger, Jan Carley, and Corinne Newell.
www.fandangoquartet.com
---
John Robert Carley
My brother the architect!
www.johnrobertcarleyarchitect.com
---
David French
David French's plays have been produced everywhere in Canada, and around the world. They include Salt-Water Moon, Jitters and Leaving Home, to name just three. David died in December 2010, but his plays live on. His website is an extensive guide to his life and work.
davidfrench.net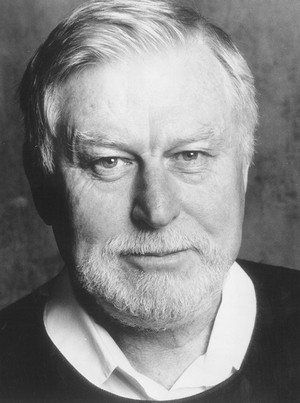 ---
Friends of Freddy
I was one of the founders of Friends of Freddy, some 20 years ago. It began on a whim; I wanted to see there was still a fan base for the books, and wrote to the author's widow. It turned out that Freddyites are legion and now over 500 people belong to the organization. The entire 26-book series is back in print, thanks to Overlook Press. The next international convention of Friends of Freddy is in October 2012, in Walter Brooks' hometown of Roxbury, New York.
Friends of Freddy Official Website!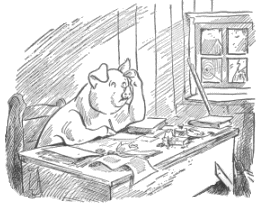 ---
Gina Wilkinson Prize for an Emerging Female Director
I was incredibly fortunate to have worked with Gina on a number of projects. A fund has been established in her name at the Ontario Arts Foundation. The Gina Wilkinson Prize "pays tribute to Gina, whose dedication, vision and indomitable spirit imbued her work and her life". The first receipient of the award was Ann-Marie Kerr. Donations to the fund can be made on-line.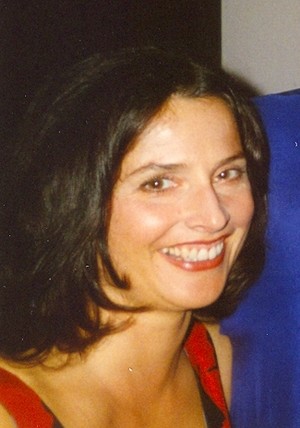 Gina Wilkinson
---
Joe Fukutome
Whatever happened to Joe? He moved to Barcelona and became Andy, a star en espanol. Check out his website.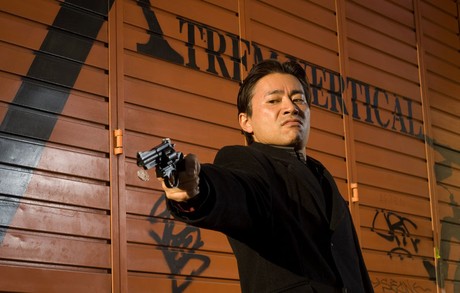 Andy (Joe) Fukutome...
---
Great Canadian Theatre Company
Developers and producers of The Last Liberal, which premiered in 2005 under the able direction of Charles McFarland. The wise and affable Eric Coates is the new artistic director.
www.gctc.ca
---
Harbour Publishing
Al Purdy's publisher. Beyond Remembering is a fantastic collection of Purdy's work and the primary source book for my play Al Purdy at the Quinte Hotel. Also at Harbour's site - information on the campaign to purchase and preserve Al Purdy's A Frame home in Prince Edward County...
www.harbourpublishing.com



The great Al Purdy
---
Herb Jung
Twenty-plus years ago I had a studio in the Parasol Arts building on Jarvis Street in Toronto. I was writing Midnight Madness and paying a tiny rent in exchange for janitorial duties, none of which I performed. There was a talented artist there who spent a bit of time painting and a whole lot of time visiting the various artists in the building. We called this sociable fella 'Mr Parasol'. Luckily for the world of Art, he began visiting less and painting more and the result is an amazing ouevre (if painters have 'ouevres'). In 2010, Mr. Parasol aka Herb Jung and I collaborated on a performance piece that utilizes the characters in the massive painting pictured below. And we have taken the show on the road. Check out Herb's work at:
www.herbjungstudio.com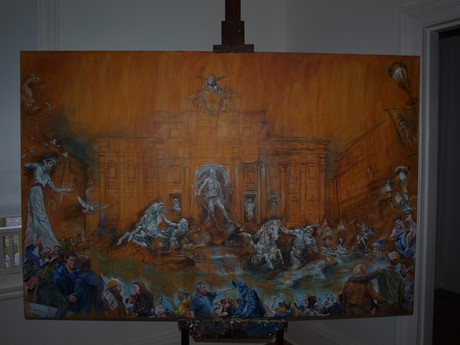 Herb paints'em well and he paints'em big...
---
New Stages Theatre Company
Randy Read is the artistic director of New Stages, which is based in Peterborough and produces both Canadian work and contemporary international works. There is a mainstage season, which uses either ShowPlace Peterborough or The Market Hall Theatre, and an adventurous reading series. New Stages has produced Walking on Water and After You, and in 2012 presented a staged reading of The Last Liberal. In the picture below, Randy is not, in fact, posing in his old stomping grounds of Mount Pleasant but is, rather, gamboling across Beachy Head in England.
www.newstages.ca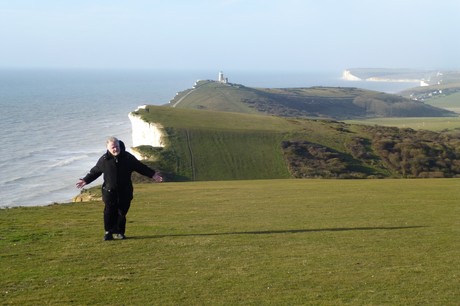 ---
---
One Act Play Depot
Canada's punkiest play publisher, with more than 100 one-act plays in their catalogue. There are no second acts in Canadian lives...
oneactplays.net
---
Pea Green Theatre Group
Producers of Orchidelirium and Conservatives in Love. The brains behind Pea Green are Sue Miner - one of Canada's best directors - and Mark Brownell - one of Canada's best playwrights. Mark is the author of Monsieur D'Eon (Governor General's Award nomination), Medici Slot Machine, and the Dora-winning libretto for Iron Road.
www.peagreentheatre.com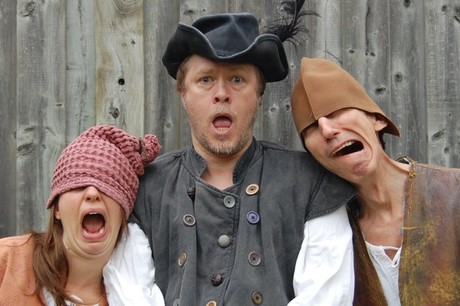 Mark Brownell's play 'War of the Clowns' was the hit of the 2011 Toronto Fringe. From L to R: Leora Morris, Hume Baugh and James Kirchner. Photo by Mark Brownell.
---
Playwrights Guild of Canada
Everything you need to know about Canada's playwrights, with a complete catalogue of our works. The Guild is run by one of the most dedicated and hard-working staffs around.
www.playwrightsguild.ca

---
Voices in the Wind Audio Theatre
David Farquhar did an amazing thing. He created his own radio drama production company and now is all over the net... Check him out.
www.voicesinthewind.ca
---
---