Canadian Rajah
IT'S READY!
It has been a long time coming, but the premiere of Canadian Rajah is now set. The play's development was helped recently by a staged reading featuring Chick Reid and Richard Lee, at the Wesleyville Church Arts Centre. The packed (and sweaty) house - including many of Esca's descendents - lapped it up, despite blistering - tropical - heat...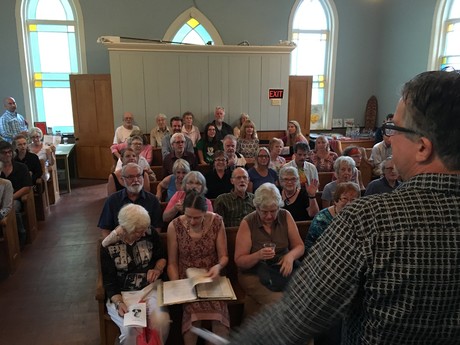 The story of Esca Brooke Daykin is one of the more bizarre chapters in Canadian history. It's a story that shouldn't have had a happy ending, but it did. Esca Brooke-Daykin was the biracial eldest son of Charles Brooke, the legendary second 'WhiteRajah' of Sarawak. Esca was born in 1867, the same year the Canada came into being. Esca should have been a third chapter in the tumultuous history of the White Rajahs of Sarawak. However, Brooke's second wife had her own ideas about this young claimant, and sent him away so that her own son might one day become Rajah...
Fast forward to Canada, and there is Esca, arriving with his adoptive parents in the backwoods of Ontario, where he would live, adapt, thrive, become best friends (and eventually the right hand man) of one of the richest men in Canada - and eventually live out his life in harmony in Lawrence Park, Toronto, surrounded by a loving family.
If only he could get the White Rajahs of Sarawak to recognize him...
Canadian Rajah is the incredible true story of Esca Brooke-Daykin. Until fairly recently it was also an unknown true story. But in 1996 Australian historian and author (and story sleuth!) Cassandra Pybus published her immensely readable history of the Brooke family, and their connection to Canada - The White Rajahs of Sarawak, published in Canada by Douglas and McIntyre. Reading this book was a revelation, and kickstarted my journey into the life of Esca.
The play has developed over the years, with the help of Esca's many descendants in Canada. It is time now to take it public!
PREMIERING: January 30, 2019 and running to Sunday, February 17. The ballroom at Toronto's Campbell House. Ticketing information will posted in the early fall, 2018. The production stars Jonathan de Leon and Chick Reid, and is directed by Sarah Phillips.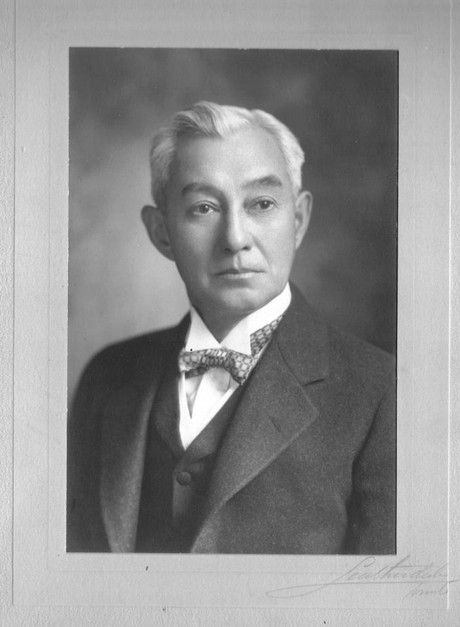 Esca Brooke-Daykin. Photo courtesy of Esca's great-granddaughter, Sandra Huynh