On Beauty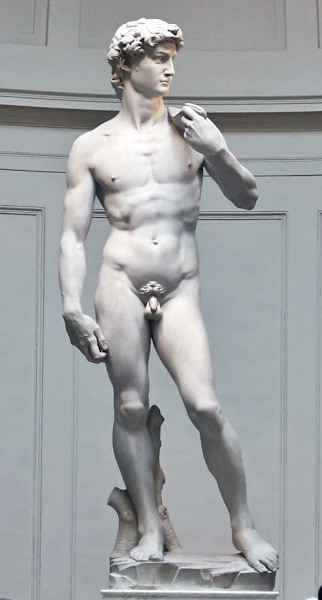 2m/1f
Two men are guarding the most famous statue in the world. They are ready to defend it from tourists and terrorists - and to catch the swooners. Sure enough, the first visitor of the day apparently suffers from Stendhal Syndrome and, overcome by the beauty before her, she faints. In quick succession, the two guards also find themselves overcome - but for very different reasons. 
With everyone collapsing, the question becomes: who catches the catchers?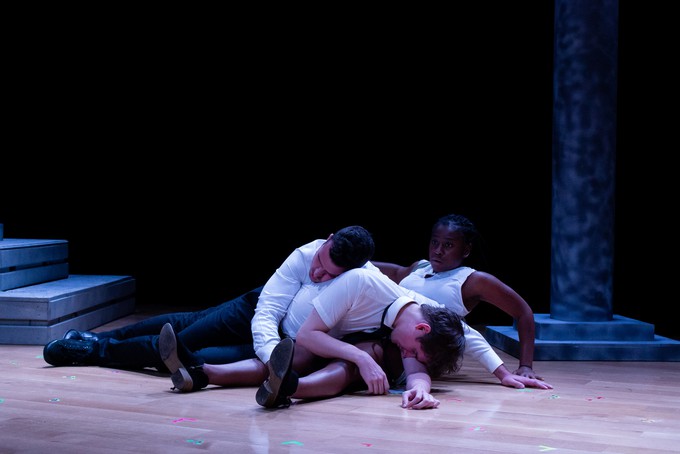 Above: Left to Right Jake Wilkinson (Sandro), Brandon Nicoletti (Fab), and JD Leslie (Lisa) in On Beauty at the Newmarket National 10 Minute Play Festival (2018). Directed by Tom McHale. Scenic and costume design by Christopher Pattenden and Adrienne Deeley. Lighting design by Christopher Pattenden. Photo be Adrienne Deeley.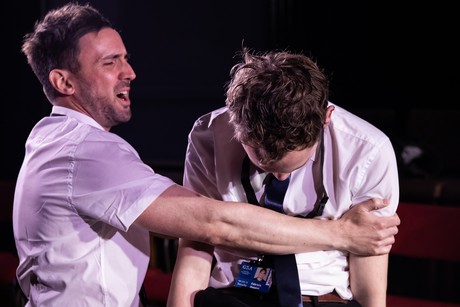 And from the INK Festival production (England, April 2023, Julia Sowerbutts AD). Adam J. Carpenter and Isaac Franklin.